ScreenlyyID's eIDV check provides a single access point to 70+ data partners and 300+ data sources around the world
Rapidly verify and onboard customers at scale, regardless of an individual or business's country of origin
Learn More
Digital identity verification built to scale
Electronic identity verification via one API
ScreenlyyID's digital identity platform can increase your match rates and help you verify potential and existing customers through one robust API.
Shield your business and your online ecosystem from the risks of identity fraud and financial crime.
Avoid doing business with individuals who are not who they say they are.
Verify Customers, Old and New
eIDV not only enables companies to verify new customers but ensures businesses to stay up to date on existing customers.
Digital identity verification made simpler
Rapidly verify and onboard customers at scale, regardless of an individual or business's country of origin
ScreenlyyID allows users to verify an individual's name, date of birth, address and document identifying number against over 300+ independent and reliable data sources, in real time through one API. Alternatively, users can run eIDV checks through the ScreenlyyID platform.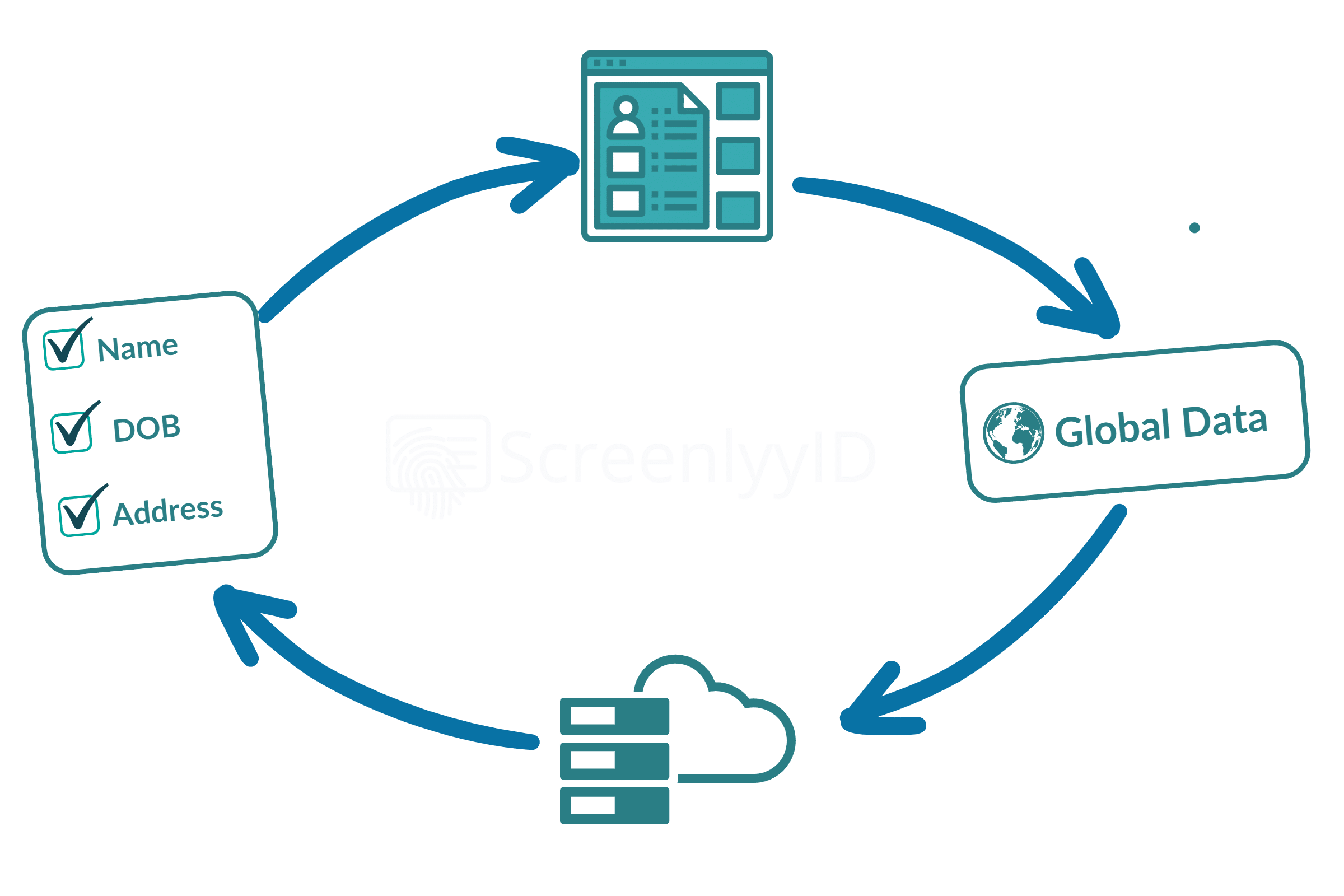 Identity Verification Check (eIDV 1X1)
Verifies a combination of name, address, date of birth, and national ID against all in-country data providers until a match is made. When the first match is made, results are passed back.
AML Compliance Check (eIDV 2X2)
This check is used when the same data elements are matched to verify a customer's name, address and date of birth against two or more independent data sources
Our price is the most flexible and affordable on the market
Competitive Pricing
* Not applicable to eIDV modules.
Start Verifying Customers Today
Let ScreenlyyID show you how easy it is to integrate our suite of effective verification solutions into your onboarding process.
Get Started Now